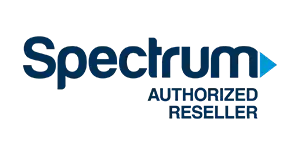 Spectrum Availability in Kansas
The Internet, HDTV and Voice bundles from Spectrum in Kansas
At Spectrum get fastest internet speeds, crystal-clear HDTV picture quality and accessible voice bundles in Kansas. We provide best value technology bundle packages that can fit any budget. Whether you are looking for basic services or bundle plans featuring all of the perks, there's something for everyone here at Spectrum. Let us break down all that is included in our cutting-edge internet, HDTV, and voice bundles so you can get started on your upgrade today!
Spectrum Package Deals in Kansas
INTERNET
300MBPS
Blazing-fast 300 Mbps internet speed For streaming and downloading.
No data caps
No required contracts
Free Internet Modem
49.97/Per Month (when bundled )
INTERNET + TV
125CHANNELS + 300MBPS
All Local Channels PLUS Free on demand streaming video and access to the Spectrum TV App.
No Contracts
109.97/Per Month (when bundled )
INTERNET + TV + HOME PHONE
125CHANNELS + 300MBPS
Get Your Local Channels Plus ESPN, Discovery, CNN, Lifetime, TLC, HGTV,and much more!
No Contracts
129.97/Per Month (when bundled )
Spectrum Availability by States
Spectrum Internet FAQ
How much is Spectrum cable a month?
Spectrum offers several different bundle plans combining TV, phone and internet service. The starting price is 49.97$.
Does Spectrum Internet include Wi-Fi?
Spectrum Internet includes access to more than 500,000 free WiFi hotspots. But if you want home WiFi, Spectrum charges $5 per month for Wi-Fi router rentals. You can avoid this charge by purchasing your own router.
Can I get a Spectrum Internet connection for my home/business?
Yes, Spectrum Internet is available for both home and business connection.
What channels are included in Spectrum basic cable package?
Spectrum basic cable package includes 125+ channels that best in sports, news, entertainment and package also offer high speed internet and phone.