CenturyLink Internet Deals
As of October 2021, CenturyLink is offering its lowest price ever for fiber internet. For the first 12 months at 100Mbps speeds ($30/month), but after that it changes to their regular monthly fee which currently stands at $50 per month but subject always changing with market conditions before then). Ask about this potential offer by calling in right now!
This is a great offer for those looking to take their gaming experience up a notch. For only $65 per month, you'll get gigabit speeds and won't have pay any fees associated with getting the service installed or having your modem shipped! In addition there's also an included free visa gift card worth up 200 dollars so it really saves money in the long run too.
Fiber is offered in and around 25 metropolitan areas. If fiber is not offered in your area, you can still take advantage of CenturyLink's 100 Mbps DSL (digital subscriber line) service at $50 per month.
The best thing to do is call the number at the top of this page for more information.
Centurylink Internet Plans and Pricing Summary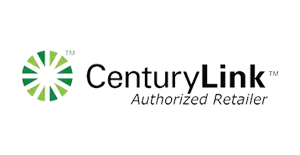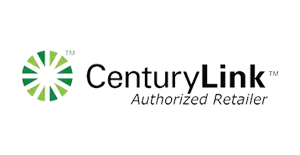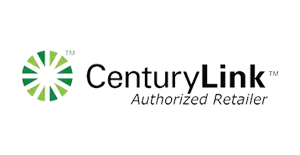 CenturyLink: Comparing Provider Plans Pros

No contracts, cancel anytime
Minimum speeds of 100Mbps
Fiber connections up to gigabit speed

Cons

Some plans charge for a modem
Fiber not available in all areas
CenturyLink used to offer "Price for Life". They are now one of the few providers who have a no contract plan, meaning you can cancel at any time and get your money back!
Not only that but if signing up with Century Link's gigabit speeds costs nothing in modem fees then this may be an option worth considering as well because most other plans will require payment upfront before giving access to their services (and internet connection).
Unless you're experienced with home networking, we recommend using CenturyLink's modem for two reasons. First, if you experience an outage and need to call customer support, the representative can easily troubleshoot a CenturyLink modem. Second, CenturyLink's modem has some "Secure Wi-Fi" features to keep your wireless network safe.
CenturyLink Bundle Deals
Plan name
Monthly Price (savings)
Deal
Internet + Phone
$85 per month (varies)

Up to gigabit speeds
Unlimited local and long-distance calling

Internet + DIRECTV
Varies

Includes NBA League Pass and NFL Sunday Ticket for Choice package or higher
Regional sports networks included (Choice package or higher)
Free Genie HD DVR

Internet + DISH
Varies

Two-year price lock
Discounts available for military, first responders, health- care professionals, and senior citizens
Includes free professional installation
Centurylink internet plans for existing customers
Centurylink plans internet offer a variety of speeds and pricing options to fit your needs. Whether you are a light internet user or a power streamer, Centurylink has a plan for you. Compare the latest deals today and find the best rate for your home. Plus, Centurylink offers bundle packages with TV and phone service that can save you even more money! Don't wait, get connected today.
We are going to take a look at the CenturyLink Internet plans available in your area. We will go over the different speeds and prices offered by this company, as well as what you should know before selecting an internet plan.
Are you looking for a new internet service provider?
If so, you may be wondering if Centurylink is a good option. We'll compare CenturyLink's rates and plans with those of other providers to help you decide if it's the right choice for you. We'll also share some tips on how to get the best deal from Centurylink. Let's get started!
Centurylink offer internet, TV and phone bundles with speeds up to 1 Gbps, and the ability to upgrade to Fiber if desired. If you have CenturyLink, you can also enjoy their CenturyLink Cloud, which provides your business with secure cloud services, backup, disaster recovery, remote access and more.
Centurylink internet plans offer something for everyone. Whether you are looking for a basic plan to meet your needs or a premium plan with all the bells and whistles, Centurylink has you covered. Plus, their customer service is top-notch, so you can rest assured that you are getting the best possible service. So what are you waiting for? Check out Centurylink's website today and find the perfect internet plan for your home.