CenturyLink Internet Deals & Special Offers Near You
CenturyLink is a leading provider of high-speed internet, voice and video services in the United States. With CenturyLink Internet Only Plans, you can get the best possible service without any contracts or hidden fees. You can choose from a variety of plans that offer different speeds and features.
Centurylink has various plans and price options to choose from, making it easy to select the perfect plan for your needs. You can choose from basic internet service to premium packages with bells and whistles. No matter what your budget or needs are, CenturyLink has a plan that will work for you. Centurylink plans and prices are always cost-effective with high-speed internet. When you choose an internet plan, you get exclusive CenturyLink discounts on every plan.
Centurylink Internet Plans and Pricing Summary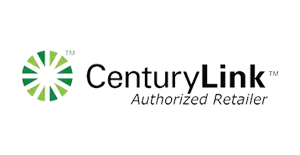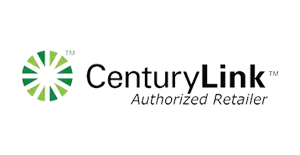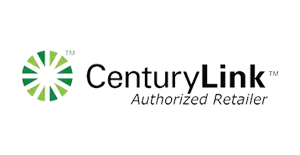 Best CenturyLink Deals Right Now
CenturyLink's prices are usually the same, so people know what they will have to pay. This is more attractive to customers than having to worry about changing prices or promotional deals. However, CenturyLink does have some special deals that it advertises, although you might have to look online to find them. And, these deals might only be available in certain areas.
Free modem and installation ($299 value) with the Fiber Gigabit plan
30-day free trial of Bark parental control tools (20 percent off per month after 30 days)
Up to $500 in cash rewards per calendar year for referring people through the CenturyLink Refer and Earn program
CenturyLink offers two different types of internet service: fiber and DSL. Fiber is available in 25 metropolitan areas, and DSL is available everywhere else. DSL service starts at $50 per month.
CenturyLink Internet-Only Deals
If you want the super-fast fiber internet speeds that CenturyLink offers, you can sign up today. You'll get a free modem and free professional installation, which is a $299 value.
If you have CenturyLink as your internet service provider, you can get a free 30-day trial of Bark, which is a parental control tool. Bark lets parents see their children's social media, texts, and screen time, and also sends alerts if it detects anything worrisome. After the free trial, you can get 20% off Bark every month.
If you have a CenturyLink account and refer a friend who becomes a customer, you can earn up to $100. If you refer a friend to CenturyLink and they sign up for a fiber plan, you will get $100 in rewards. If you refer a friend to CenturyLink and they sign up for a DSL plan, you will get $50 in rewards.
CenturyLink Deals : Pros and Cons
Pros
Cons
No contracts, cancel anytime
Some plans charge for a modem
Minimum speeds of 100Mbps
Fiber not available in all areas
Fiber connections up to gigabit speed
CenturyLink Internet Fees
CenturyLink has a few extra fees, but most of them can be avoided. Some of the following fees can't be avoided, though.
Modem Lease Fee: If you want to use CenturyLink's modem, you will need to pay $15 per month. However, you can avoid this cost by using your own modem or signing up for CenturyLink's Fiber Gigabit plan, which comes with a free modem.
Professional Installation: If a promotion does not include free installation, you will likely have to pay $99 for the service. However, it is usually cheaper to opt for self-installation, which is free in some states and only $15 in others. Right now, you can get free professional installation when you sign up for the CenturyLink Fiber Gigabit plan.
Activation Fee: CenturyLink has a one-time activation fee of $19.99 on all its plans.
CenturyLink Bundle Deals
Plan name
Monthly Price (savings)
Deal
Internet + Phone
$85 per month (varies)

Up to gigabit speeds
Unlimited local and long-distance calling

Internet + DIRECTV
Varies

Includes NBA League Pass and NFL Sunday Ticket for Choice package or higher
Regional sports networks included (Choice package or higher)
Free Genie HD DVR

Internet + DISH
Varies

Two-year price lock
Discounts available for military, first responders, health- care professionals, and senior citizens
Includes free professional installation