CenturyLink Internet Deals & Offers Near You
CenturyLink is a one of the most popular providers of internet, TV and phone services in the United States. With CenturyLink Internet Only Plans, you can get the best possible service without any contracts or hidden fees. You can choose from a variety of CenturyLink internet plans that offer different speeds and features at affordable prices. There are a number of different plans and deals available for new customer as well as for existing customer.
Centurylink has various plans and price options to choose from, making it easy to select the perfect plan for your needs. You can choose from basic internet service, premium packages with bells and whistles. CenturyLink has a multiple internet plan that will work for you. Centurylink plans and prices are always cost-effective with high-speed internet. When you choose an internet plan, you get exclusive CenturyLink discounts on every plan.
Centurylink Internet Plans and Pricing Summary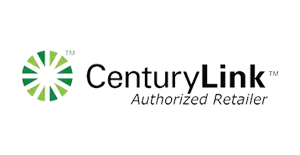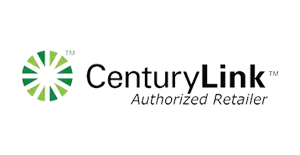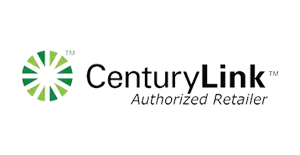 Best CenturyLink Deals Right Now
CenturyLink's consistent pricing is a desirable aspect as it allows customers to have a clear understanding of what they will be charged. This is preferred over unpredictable price fluctuations or promotional offers that require attention. Regardless, CenturyLink does offer unique promotions that are advertised, but may only be found online and limited to specific geographical locations.
Free modem and installation with the Fiber Gigabit plan
30-day free trial of Bark parental control tools
Up to $450 in cash rewards per calendar year for referring people through the CenturyLink Refer and Earn program
CenturyLink offers two different types of internet. There is first type is fiber and another type is DSL. Fiber is available in 25 metropolitan areas, and DSL is available everywhere else. DSL service starts at $50 per month.
CenturyLink Internet-Only Deals
1. Free Installation and Modem Lease with Fiber Gigabit Plan
This plan comes with a free installation and premium modem lease, which is a $329 value. With Quantum Fiber 360 WiFi included at no charge (where available), you can enjoy a seamless online experience.
2. Simply Unlimited Internet, DSL Connection
If fiber internet is not available in your area, CenturyLink offers Simply Unlimited Internet with a DSL connection starting at $50 per month. This plan comes with a free installation. Choose from various speeds to fit your online needs.
3. 30-Day Free Trial of Bark Parental Control Tools
As a family-friendly company, CenturyLink partners with Bark to offer parents a comprehensive parental control tool. You can try Bark for free for 30 days, and get 20% off per month after the trial period. With Bark, you can monitor your children's social media, texting, and screen time easily and remotely.
4. CenturyLink Refer and Earn Program for Cash Rewards
CenturyLink's Refer and Earn program allows you to refer friends and family members to CenturyLink and receive up to $500 in cash rewards per calendar year. You can earn up to $100 depending on the selected plan for referrals for plans with speeds between 100 Mbps and 940 Mbps and up to $50 for plans with speeds below 100 Mbps.
5. No Additional or Hidden Fees
Unlike some other internet providers, CenturyLink has minimal additional fees. Most of the fees are avoidable, such as the modem leasing fee of $15 per month. You can purchase a modem for $200 plus tax. CenturyLink charges an unavoidable one-time activation fee of $19.99 on all its plans, and the professional installation fee could reach up to $149 depending on the technology at your address. However, CenturyLink suggests opting for free in-state self-installation options.
CenturyLink Deals : Pros and Cons
Pros
Cons
No contracts, cancel anytime
Some plans charge for a modem
Minimum speeds of 100Mbps
Fiber not available in all areas
Fiber connections up to gigabit speed
CenturyLink Internet Fees
1. Affordable CenturyLink Plans : With CenturyLink plans starting as low as $49/month, you can enjoy high-speed internet without breaking the bank balance.
2. Equipment Rental: CenturyLink offers modem and router rental for a monthly fee.
3. No Lag Time or Delays: CenturyLink's exceptional service coverage ensures that there's virtually no lag time or delays when you're working from home or streaming your favorite shows. You can enjoy a seamless experience without any interruptions.
4. Standard Installation Kits: CenturyLink offers easy-to-follow standard installation kits that empower customers to set up their own internet connection.
5. Add-on Services: CenturyLink offers add-on services like TV and home phone plans, so you can bundle your services and save money. You can choose between DISH TV or DIRECTV and enjoy unlimited local and nationwide calling CenturyLink's home phone plans.
6. Dependable Customer Support: CenturyLink's always-available technical support ensures that you can get help with any issues you may have.
7. No Hidden Fees: CenturyLink offers transparent pricing with no hidden fees, so you can budget your internet expenses with peace of mind. You'll only pay for what you signed up for, with no surprise charges or fees.
CenturyLink Bundle Deals
Plan name
Monthly Price (savings)
Deal
Internet + Phone
$85 per month (varies)

Up to gigabit speeds
Unlimited local and long-distance calling

Internet + DIRECTV
Varies

Includes NBA League Pass and NFL Sunday Ticket for Choice package or higher
Regional sports networks included (Choice package or higher)
Free Genie HD DVR

Internet + DISH
Varies

Two-year price lock
Discounts available for military, first responders, health- care professionals, and senior citizens
Includes free professional installation