Best internet and home phone bundle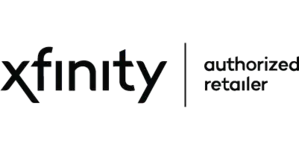 100 Mbps and home phone
$59.99/mo.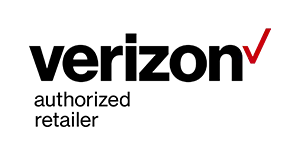 300 Mbps and home phone
$64.99/mo.
Compare top internet and phone providers in the U.S.
| Providers | Bundle | Starting price | Bundle savings | Download speed |
| --- | --- | --- | --- | --- |
| Xfinity | Performance Internet and Voice Unlimited | $59.99/mo. | $53.95/mo. | 100 Mbps |
| Verizon | Verizon Internet and Home Phone | $64.99/mo. | None | 300 Mbps |
| CenturyLink | Internet & Phone | $90.00/mo. | $10.00/mo. | 200 Mbps |
| AT&T | PHONE + INTERNET | $79.99/mo. | None | 100 Mbps |
| Spectrum | Spectrum Internet and Voice | $64.98/mo. | None (phone service only available through bundle) | 200 Mbps |
Overall best internet and phone bundle plans of 2022
All of the Internet + Phone providers listed above offer a variety in speeds and prices. For those looking for fast internet, Xfinity is your best bet; they have some unbeatable deals that will fit any household's needs with their low price points! If you're after fair pricing alongside high-quality service from Verizon or Centurylink then these might be perfect fits too--just keep an eye on how many people are using it because one person may not need such heavy bandwidth while another could easily go over 500GB per month without much trouble at all.
Xfinity: Xfinity offers the best international home phone plan. With unlimited calling to nearly half of Earth, you'll find it hard not being able use this service! Plus with another 300 minutes added on for just $9 more per month - what are your options?
Verizon Fios: $64.99 for 300 Mbps of high speed Internet and home phone service with a one-time $5/mo charge if you want triple the Verizon Fios internet speeds compared to Xfinity ( Verizon's cable brand). You also get free international calling minutes throughout most countries, which range in price depending on how much data is needed per month; 500 minims at 14 bucks or 1GB extra unlimited talk.
CenturyLink: CenturyLink offers a range of international calling options, but they're all on the expensive side. For $90/month you can get up to 200 Mbps and home phone service with these high-speed capabilities! You'll also have access at competitive prices for internet equipment as part of most plans - so don't worry about not being able find an affordable plan without WiFi anywhere else than right here in town where we're saving everyone money together!!
Additional options for bundling phone and internet
Customers can get cheap phone and internet bundles from their providers with additional services being offered at a discounted price or, in some cases for only couple dollars more than the standalone offerings. Here is what you're missing out on if these offers aren't available where you live:
The following list includes various cities across America but we know there's always something new popping up so feel free to check back later!
Frontier Internet & Phone: Frontier offers some of the fastest internet speeds in America. You can opt for a DSL or Fiber Optic connection, depending on where you live and what's available to get your data transferred quickly!
Spectrum Internet Ultra + Voice: Spectrum's internet and home phone bundles offer some of the best value around. For just $64/mo., you can get 300 Mbps download speeds as well as a landline! You also have options for 500 or 1000MBPS Internet Speed - so there is something perfect no matter what your needs may be!
AT&T Internet + Phone : AT&T is a great option for those who are looking to get their internet and home phone service in one affordable package. They offer plans that start at just $55 per month with speeds up too 300 Mbps, which will make your web browsing fast enough! If you want even more upload capacity or higher download rates on top of this basic level then there's also an option available - it'll cost slightly less but comes without some other advantages such as discounts when signing longer term contracts.
Cox Internet + Phone: With Cox's home phone service, you'll have a high monthly bill and limited value for your money. Their internet speeds are only 50 Mbps which means it will be difficult to stream videos or download large files without interruption from buffering periods that can last up tp 10 minutes!
Ready to order Internet + Phone services?
You should call now to speak with a Internet + Phone bundle expert about the best deals in your area.