About Xfinity Internet
Xfinity Internet is the largest cable internet provider in the United States, delivering gigabit speeds and offering a new, fully personalized home WiFi experience. They have built the largest network of WiFi hotspots in the country and offer a variety of super-fast internet plans across the nation ranging from $24.99 to $299.95 per month. Xfinity Gateways and xFi Gateways are all-in-one devices that deliver internet and voice connectivity, whole-home WiFi coverage, network security, and more. With no annual contract and the ability to track data usage and upgrade to unlimited data, Xfinity Internet is a reliable and flexible option for customers across the country. Whether streaming, working, gaming, or learning, Xfinity Internet keeps customers connected on the Xfinity 10G Network.
Best Cable Internet Provider
Monthly Cost : $45.00 And Up
Connection Type : Fiber, Cable
Download Speed : 50 Mbps - 2000 Mbps
Bundles : Internet, TV, Phone or Home Security
What is Xfinity Internet?
Xfinity Internet is a broadband internet service offered by Comcast, the largest cable internet provider in the United States. With download speeds ranging from 50 to 2000 Mbps, Xfinity boasts the most used broadband provider in the country. The company's internet plans range from 50 Mbps to 2 Gbps to cater to most users needs. While its internet plan prices may be relatively high, the company provides high-speed service and exclusive features. Xfinity's strong customer satisfaction and service scores make it an excellent choice for an internet service provider. In addition, Xfinity offers public Wi-Fi hotspots for its subscribers known as Xfinity WiFi. Users can stream, work, game, and learn with Xfinity Internet, making it a popular choice for many households.
Popular Internet Service Providers
AT&T Internet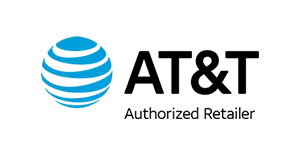 Monthly Cost
$55 and Up
Connection Type
Fiber
Download Speed
0.8 Mbps - 940 Mbps
Bundles
Internet, TV
CenturyLink Internet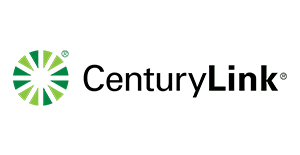 Monthly Cost
$50 and Up
Connection Type
Fiber, DSL
Download Speed
100 Mbps – 940 Mbps
Bundles
Internet, TV, or Phone
Viasat Internet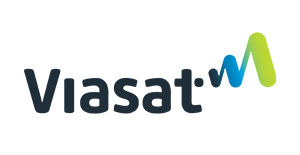 Monthly Cost
$64.99 and Up
Connection Type
Satellite
Download Speed
12 Mbps – 100 Mbps
Bundles
Internet, TV, or Phone
Xfinity Internet Coverage Map
Xfinity boasts an extensive cable internet service area that spans 41+ states across the United States, including California, Florida, and Maryland. With the broadest statewide coverage found in the District of Columbia, Xfinity is dedicated to providing fast, reliable internet to as many customers as possible. To check if Xfinity is available in a particular area, potential customers can visit their Xfinity availability map, which allows them to search by ZIP code. Xfinity is also proud to offer some of the highest download speeds in various areas, including Dixon, Illinois, where it is the fastest provider with speeds of up to 1 Gbps. Xfinity is committed to serving its customers with affordable internet, TV, and voice services and continues to expand its coverage area.
Xfinity Internet Plans and Prices
Plan 1: Performance Pro
The Performance Pro package provides a download speed of up to 300 Mbps and an upload speed of 5-10 Mbps. It costs between $34.99 and $44.99 for the initial 12 months, after which it is priced at $95.95. No contract is necessary to take advantage of this offer, and these speeds are adequate for the majority of small households.
Plan 2: Blast
If you choose to upgrade to Xfinity's Blast plan, your download speeds will increase to 400 Mbps and your upload speeds will increase to 10 Mbps. This option is costlier, but you can receive a discounted rate for an extended period, avoiding the high price hike of $60 on the Performance Pro plan after a year. If you commit to a one-year contract, Blast costs $59.99 for two years (or $69.99 for 12 months without). The regular price is $100.95 monthly.
Plan 3: Extreme Pro
The Extreme Pro plan is an option that can increase the download speeds to as high as 800 Mbps and the upload speeds to a range of 15-20 Mbps, resulting in it being twice as fast as the Blast plan. This plan is advisable for most households who want to stream and use other applications that require considerable bandwidth like gaming, among others. If you opt for a 12-month contract, you will avail of better savings, getting charged $69.99 per month for two years instead of $79.99 per month for just one year. The usual cost of this package is $105.95.
Spectrum Internet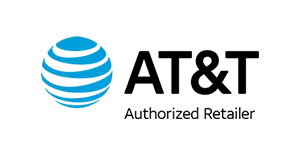 Monthly Cost
$49.99 and Up
Connection Type
Hybrid-Fiber Coax
Download Speed
300 Mbps – 1 Gbps
Bundles
Internet, TV, or Phone
Cox Internet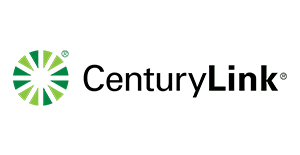 Monthly Cost
$29.99 and Up
Connection Type
Fiber, Cable
Download Speed
25 Mbps – 940 Mbps
Bundles
Internet, TV, or Phone
Mediacom Internet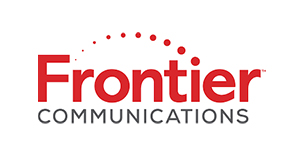 Monthly Cost
$29.99 and Up
Connection Type
Cable
Download Speed
60 Mbps – 1000 Mbps
Bundles
Internet, TV, or Phone